A variety of skills to meet your needs
HawkTech offers custom web development solutions, ranging from site maintenance to new web site design. Our preferred development platform is ASP.NET and Microsoft SQL for standards based, data driven websites. However we can support and develop with a range of technologies including Static HTML/XHTML, CSS, Classic ASP, and XML. While MS SQL is our preferred database technology, we also build database solutions using MySQL and MS Access. We also offer custom graphic design work where required.
New website development starts as low as $99. Prices will vary depending on your requirements and technology used. HawkTech may also be able to provide maintenance and updates for your current website a reasonable rates.
Please contact us for more information or to obtain a quote.
A few of our clients…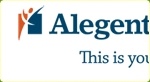 ALEGENT HEALTH
A portal site used by the facilities and construction group for interacting with contrators.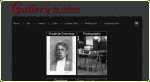 GALLERYBYAUBREY.COM
An e-commerce gallery site featuring the artistic work of Aubrey Nye.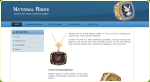 NATIONALRINGS.COM
A corporate site selling championship rings and memorabilia.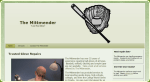 THEMITTMENDER.COM
A small busines site for ball glove repair services.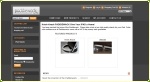 PADDIEWACK.COM
An e-commerce site offering high quality iPad stands.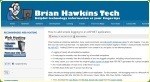 BRIANHAWKINSTECH.COM
An information technology blog site.